After his win at the Fort Benning ASA, we thought we would interview one of archery's all-time legends- Chance Beaubouef! Some of his numerous accomplishments include that he is currently tied for the most wins in Vegas history, at three wins total. In 3D, Chance has just about won everything he could possibly win in the OPA, ASA, and IBO. In total, he has won 39 national events! We were excited to interview Chance to learn a little more about what it is like being a professional archer and to get a glimpse into some of his successes!
🎯 What got you started in archery? When did you start competing?
I got my start in archery through hunting. My dad brought me a bow to try bow hunting and I missed everything I shot at the first fall. So began my archery journey to be a better bow hunter. I began competing the following summer locally. My dad would take me to local shoots on the weekends and he would talk and visit with people while I shot.
🎯 Have you only shot compound, or have you shot other forms of archery?
I compete exclusively with a compound, but I have shot recurves and longbows. With bow fishing, my go to is a recurve.
🎯 What is it like being a professional archer?
I have been really blessed to have been fortunate enough to make a living competing as a professional archer. It is a constant work, either on equipment, your shot, or your mental game. You've got to be a little obsessed.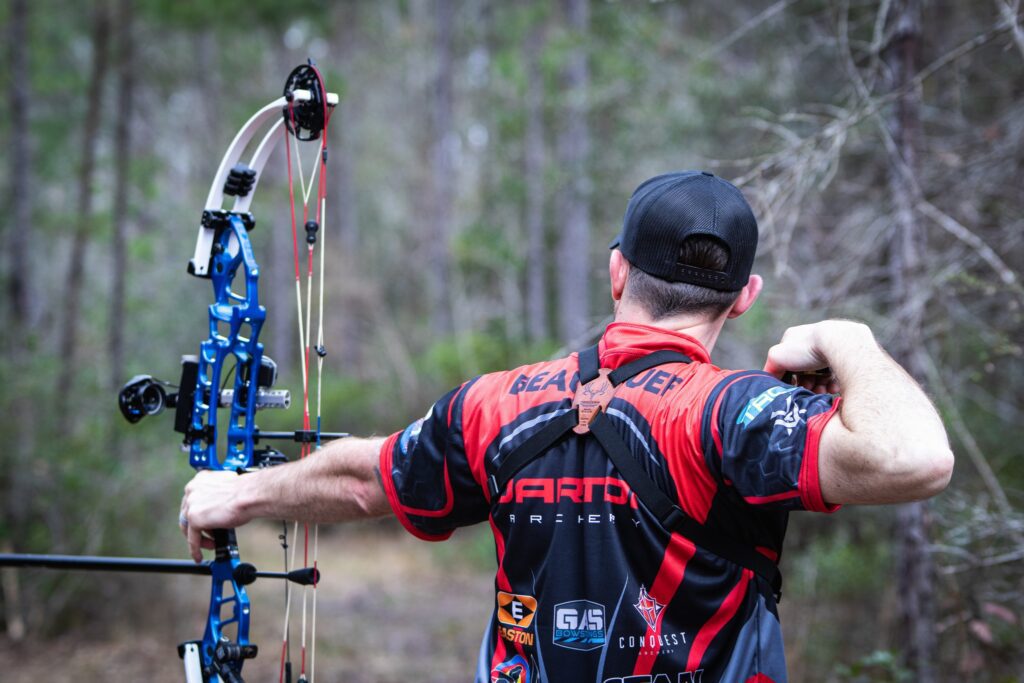 🎯 Why did you decide to shoot GAS Bowstrings?
I didn't decide to shoot GAS Bowstrings. I've known Eric for as long as I've competed. I know how much it means to him to produce the best quality in the market. It wasn't even a decision I had to think about. Eric was the first call I made.
🎯 Which string set do you shoot and why?
I've shot the Ghost strings on all of my bows. I don't have to worry about shoot in time, there is Zero creep or peep rotation. The last thing I ever worry about is my strings or them stretching.
🎯 What goal do you have set for this year?
I have set a few goals for this year, a couple I have already achieved. I wanted to win in the ASA as an open pro. I also want to make a serious run at Shooter of the Year.
🎯 What shoots are you planning on attending this year? Which one is your favorite?
I will be at the remainder of the ASA shoots, Redding, and maybe an IBO or two. I always loved the OPA tournament, it was my favorite. With the OPA being gone, I would have to say my favorite shoot is Redding.
🎯 Who do you look up to?
Who I look up to will always be my mom and dad. Without my mom and dad, I wouldn't have had the opportunity to do what I love for a living.
🎯 What is one piece of advice you could give about archery?
The best advice I can give you about archery is to educate yourself as much as you can. I only wish I had the access to information the kids have now.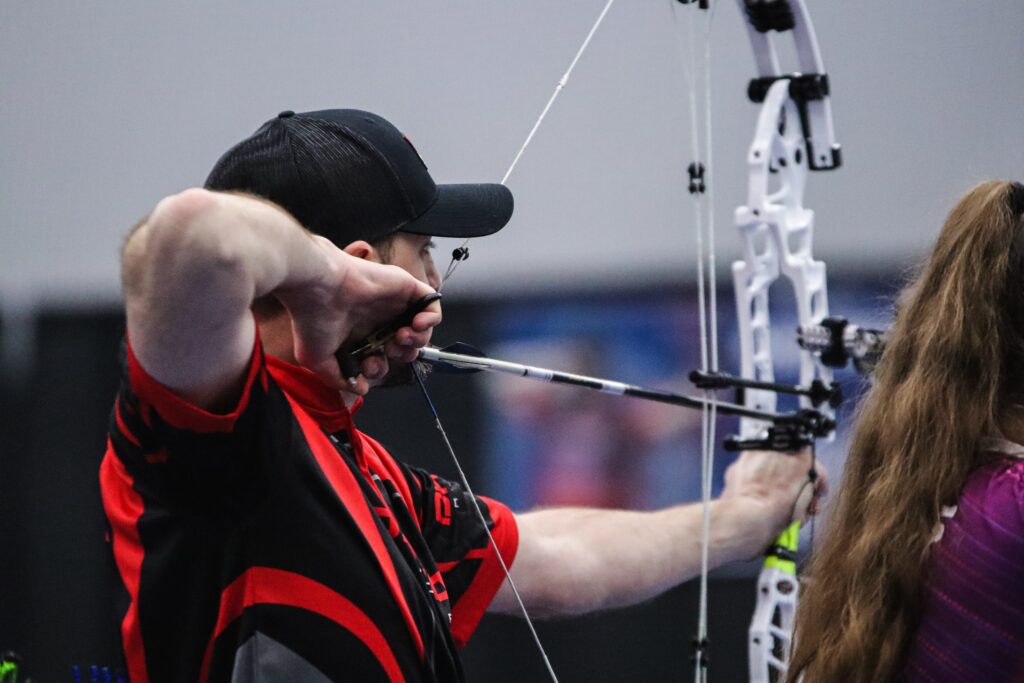 🎯 What are some of your favorite hobbies outside of archery?
Outside of archery, I love to fish, hunt, and golf at times. We get a couple months of off season and I try to spend as much of that time as I can in the woods.
Bonus Chance Questions!
🎯 What was the most memorable moment in your professional career?
I've got a couple that stick out for me. The first year of the OPA, I was able to win in a very tight shootoff. The years I won at Vegas stick out. There just isn't anything like being the last one out there firing the arrow to win.
🎯 How does it feel to switch back to open pro this year and to stand on the podium as the Champion at Fort Benning?
Making the switch back to open pro this year was a hard decision. The feeling of winning and being back is surreal. The confirmation it gives me that what I'm doing is working drives me to work harder.
Thank you Chance for taking the time to do our Pro Spotlight! We are happy to have you a part of Team GAS and we wish you continued success through this year and all the years ahead!