After the dust has settled on the 3D course, we thought it would be fitting to interview the year's most successful 3D archer, Paige Pearce. To recap this past 3D season, Paige secured the ASA's first Women's Known Pro 3D Champion title at Foley, but she didn't stop there. After Foley, she secured every women's known pro title for a grand total of six ASA champion titles. This does not simply happen in the ASA as the targets, the courses, and not to mention, the opponents are tough to beat time after time. Paige was able to then secure the Women's Known Pro Shooter of the Year by a whopping 110 points, which has never been done in the ASA and will undoubtedly be a hard record for anyone to beat in the future. This, however, is just focusing on her ASA accomplishments. Paige has also been successful at NFAA, USA Archery, field events, and more. This year, including ASAs, Paige has podiumed at 22 other competitions, 17 of those podiums being first-place finishes!
We thought, as the outdoor season is starting to come to a close, now would be the perfect time to talk a little archery with Paige!
🎯 What got you started in archery? When did you start competing?
My parents both shot tournaments and started me when I was a baby. Before I could walk, they pushed me around in a stroller, and they would stand me up in front of a target, have me shoot it, and then put me back in the stroller. I shot my first tournament at 18 months old, and since long before I can remember all of my weekends were spent at archery tournaments.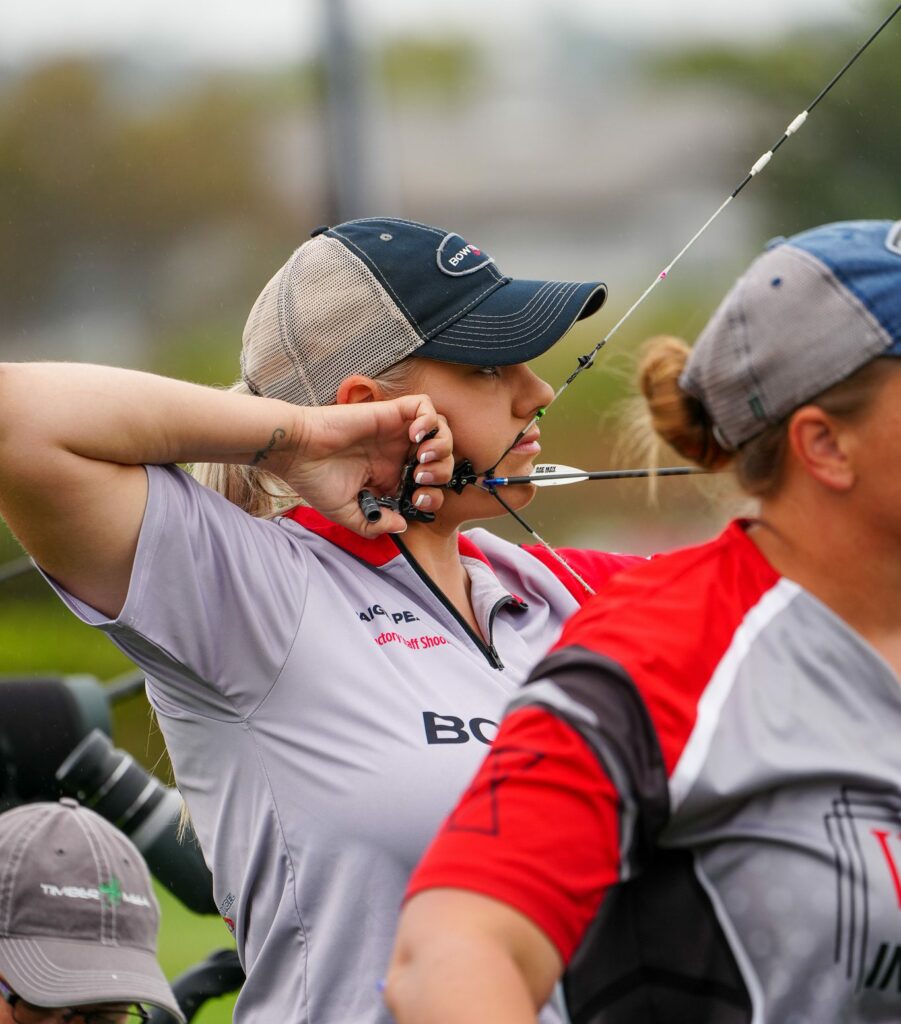 🎯 Have you only shot compound, or have you shot other forms of archery?
I have only ever shot compound. When I was 14 years old I did think about moving to the Olympic Training Center and trying recurve, but I knew that was not what I wanted. At that age everyone I knew shot compound, that was what I grew up doing, and I loved bow hunting. I knew I had a better chance of becoming a full-time pro archer if I stuck with compound, and looking back I'm so glad I made that decision. I'm definitely a compounder at heart.
🎯 What is it like being a professional archer?
If I'm going to answer this truthfully, it's not all butterflies and rainbows. I absolutely love what I do, and I wouldn't trade it for the world. Finding something you love and making it your job is so rewarding. But, it's not a walk in the park. It took years of paying to get to tournaments and shooting in the pro division to prove I was worth a sponsorship. It's a big investment in yourself for sure! Then even once you've "made it" you are still competing to make a living. You don't get to go to work knowing you will make a paycheck; you have to work hard and then battle it out with the best archers in the world to earn your living. Luckily for me, I love competition, but it's a pretty stressful thing you don't hear many people talk about. It's a long, hard road, but as I said I wouldn't change a thing! I have made so many amazing friends along the way, I've been able to see the world, and I've made my passion a career. I feel lucky every day this is my full-time job!
🎯 Why did you decide to shoot GAS Bowstrings?
I watched Eric and Karla build this company from the ground up. I was really impressed with how they were marketing the company and how quickly they were growing! Knowing he was a professional archer as well, I had no doubt he knew how important it is that we have a quality set of strings. If we don't, nothing will ever be consistent. So when I decided to make the switch I knew he was making a quality product I could rely on! I love seeing my friends do great things, and he was so supportive I wanted to be a part of the GAS team!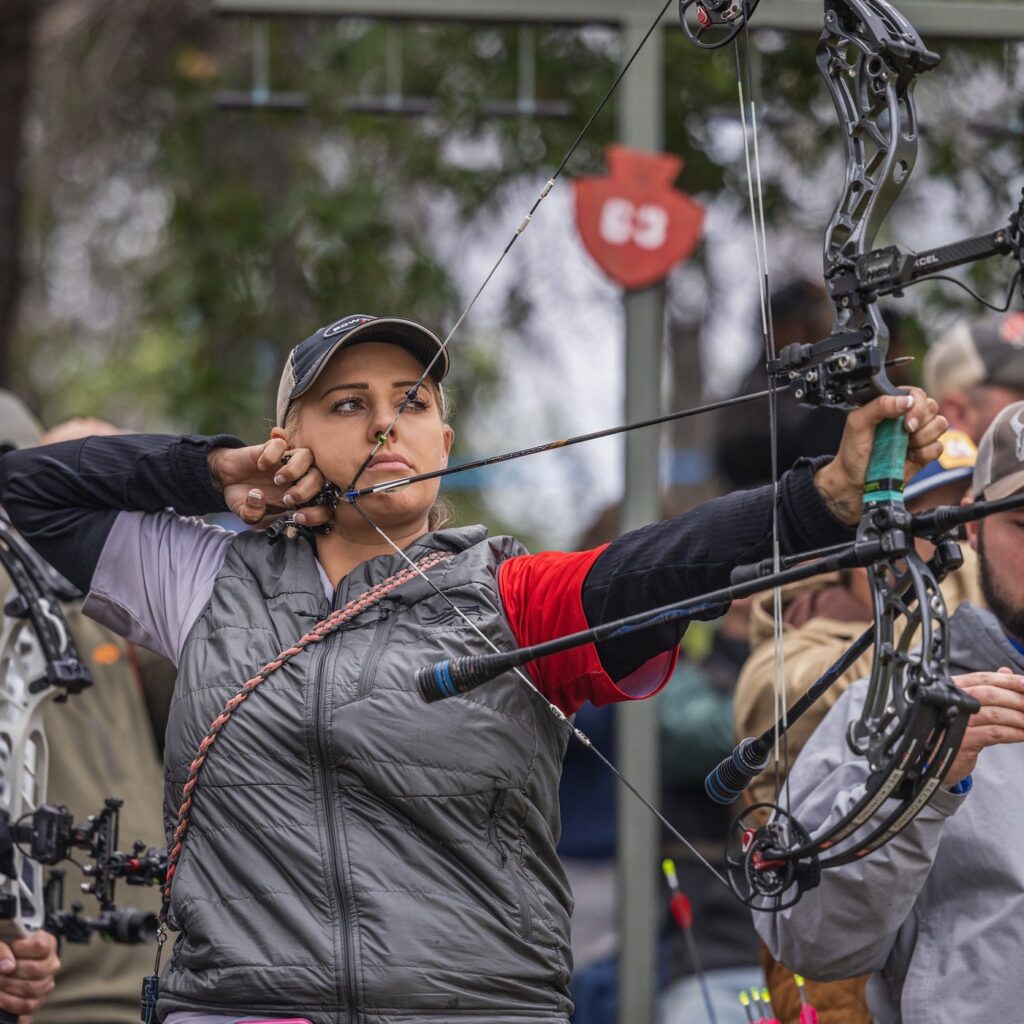 🎯 Which string set do you shoot and why?
I have actually shot them all! I use the High Octane in natural the most, but I have tried the Freakshow strings, and I have used the Ghost strings as well! Having tested them all, I have never had an issue with any of the different strings and I think that says a lot about the quality of all the product options! The only reason I don't currently run the Freakshow strings is the strand count is high for my personal preference.
🎯 What shoots are you planning on attending this year? Which one is your favorite?
Well now that the season is almost over this is an easy one to answer! This season I will shoot all of the NFAA national events (8), all of the ASA events (6), 7 of the 8 USA Archery events as one NFAA overlapped, and I chose to shoot that instead. I also shot some stand-alone events like the Iowa Pro-Am, Lancaster, Nimes, and the Indoor World Series Finals. In the past I have shot the World Cups, and World Championships but I chose to turn those down and shoot ASA instead! It's been a breath of fresh air mixing it up and trying new things! I really enjoyed the ASAs, but my favorite events this season were Break the Barriers, Redding, and NFAA Field Nationals.
🎯 Who do you look up to?
When I was young, I looked up to Erika Jones. I wanted to be just like her when I grew up. Now that I'm here, I just want to be a good role model for all the kids coming up in the sport!
🎯 What is one piece of advice you could give about archery?
You can never spend too much time on mental game! I see so many people struggle and all they do is try and shoot more arrows. We all say that at the top level, archery is 90% mental and 10% physical, yet I see most people spend 100% of their time on the 10%. The best are at the top because they have a great mental game, and that is something I always encourage people to work on!
🎯 What are some of your favorite hobbies outside of archery?
Whenever I'm not on the tournament trail, I love to bow hunt! Just getting away and spending time in the woods is a great way to relax after so much craziness! I love the challenge, and it's the one part of archery that doesn't feel like work to me. I'm always my happiest when I'm out on a hunt!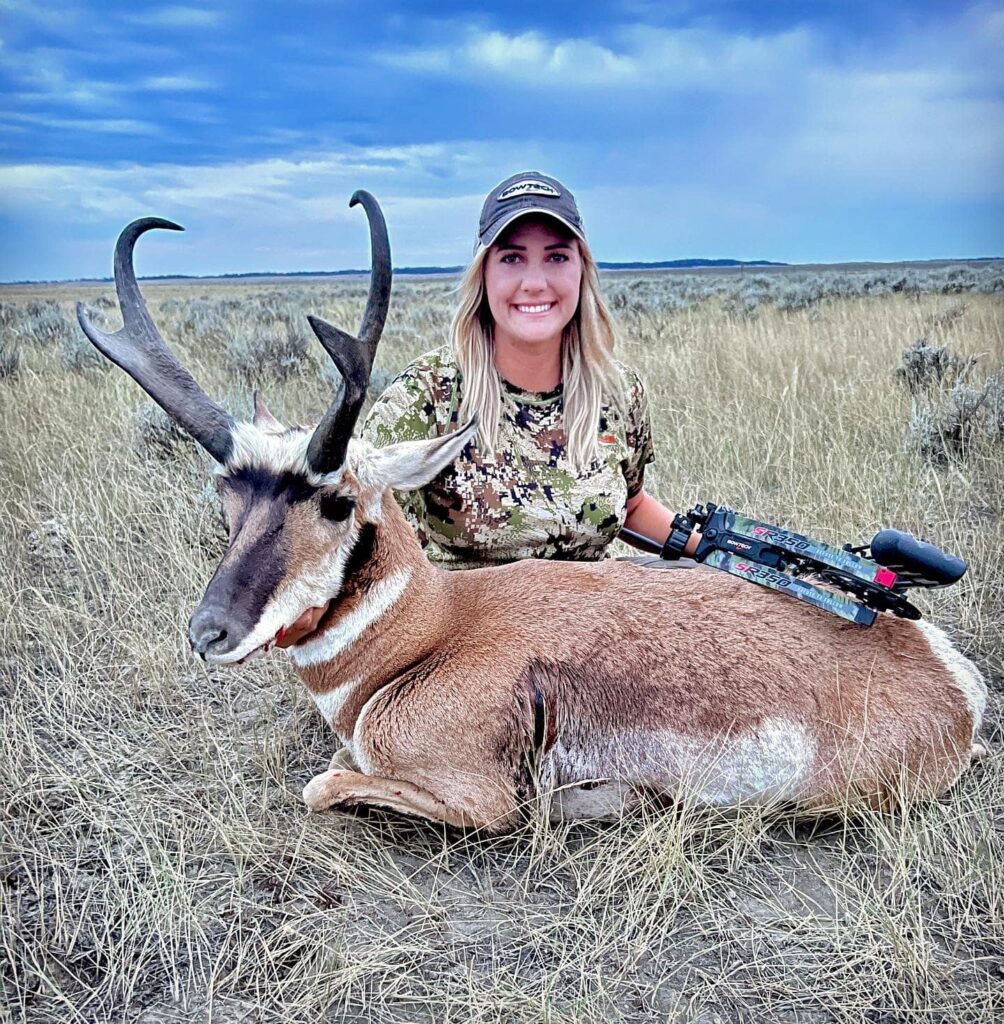 Bonus Paige Questions:
🎯 How does it feel to have won all six ASA tournaments and Women's Known Pro Shooter of the Year?
That feels amazing! I really don't like when people underestimate me, and I had heard a lot of people call me "just a target archer." It felt so good to come in strong and show everyone that I can do anything I put my mind to. I loved shooting the ASA events, meeting new people, and shooting with a new group of pro-women! I worked really hard this year to put up consistent ASA scores, and winning shooter of the year was awesome trying something new and expanding my skill set!
🎯 What do you see from archery in the future?
I want to see archery continue to grow. It's such an amazing sport, and I will always do everything I can to help people coming in, answer questions, make people feel welcome, and grow the sport. I never judge people based on what type of archery they shoot, and I think growing any type of archery is good for our sport as a whole! I hope to see the organizations working together more cohesively because I think that is important for the growth and future survival of target archery. Whether it's target archery or hunting, shooting a bow is a family sport and I hope many more families can continue to experience all this sport has to offer!
Thank you, Paige, for taking some time to participate in our interview! We are always happy to have you a part of our team and have enjoyed watching your accomplishments throughout the year. We wish you continued success in your future competitions!