This week's Pro Spotlight is on one of the world's top professional archers in the women's compound division! Tanja not only is one of the very few women who have shot a perfect 900 at The Vegas Shoot, but also one of the few to score a 600 120x at NFAA Indoor Nationals! At the beginning of this indoor season alone, Tanja has had an incredible run of podium finishes! Keep an eye out on our social media as we have a very exciting announcement that we will be making with Tanja soon! For now, take a look at this Q&A we had with her discussing what got her started in archery, some tips she has about the sport, and more!
What got you started in archery? When did you start competing?
I started archery in 2008, after trying it out on a school trip. I found a local archery range and it all went from there. My first international trip for the Danish National Team was in 2011, but it wasn't until 2014/2015 that I really started getting into it and traveling a lot more.
Have you only shot compound, or have you shot other forms of archery?
I started out with a recurve bow, but that only lasted a couple months
What is it like being a professional archer?
Being able to do what you love as a profession, is pretty awesome! You get to schedule your own hours (outside of tournaments) and there's a lot of freedom. That being said, there are some downsides, such as a lot of time spent traveling, and not very much time spent at home.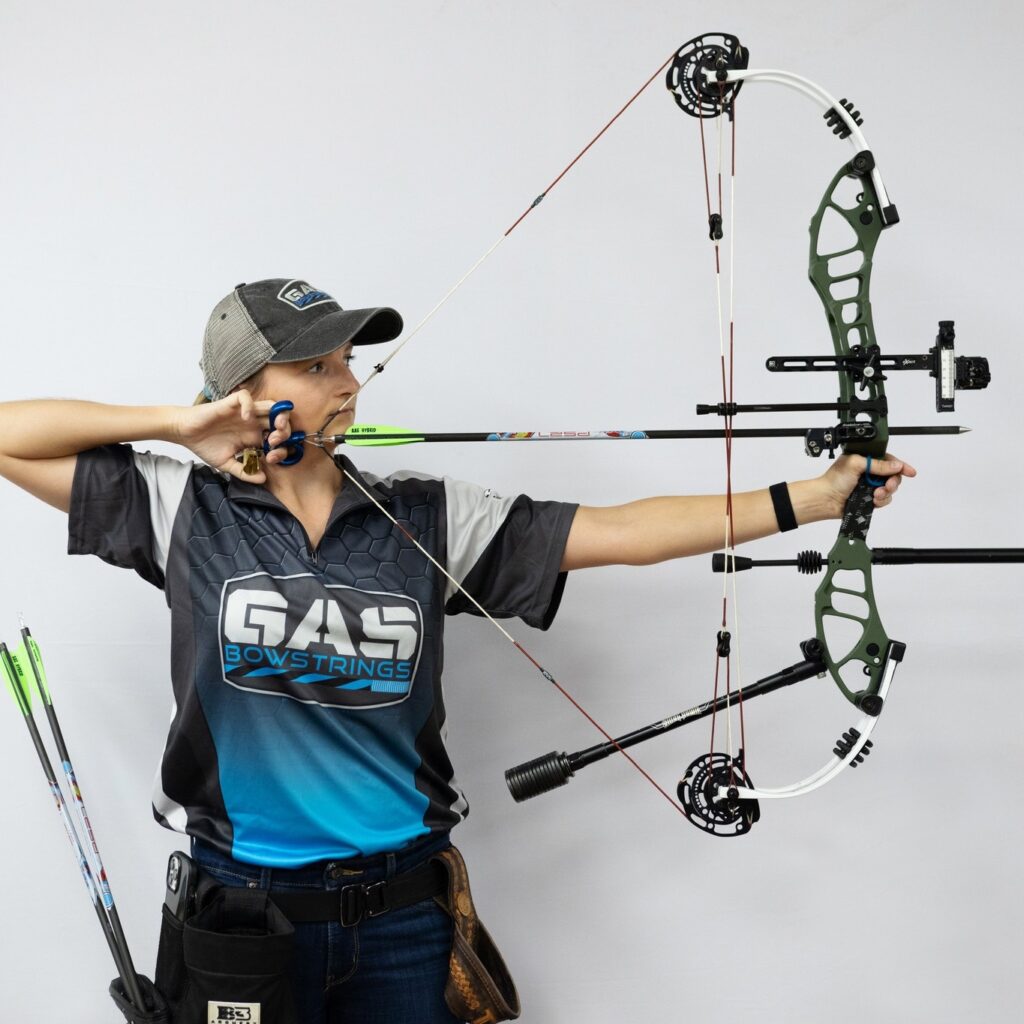 Why did you switch to GAS Bowstrings?
I switched to GAS Bowstrings because I knew I wanted the best strings on my bow. I have seen their process and know how they quality check every single one, so I never doubted that this was the way to go.
Which string set do you shoot and why?
I shoot the High Octane strings. I have always been a big fan of all-natural strings, but wanted that extra splash of color on my servings, for added personality.
What is a goal you have set for this year?
I have one general goal, to be better than last year. Whether that means points, focus, or something else, there is always something to be better at, that will help my archery.
What shoots are you planning on attending this year? Which one is your favorite?
I'll have a pretty full schedule this year. I'm planning on attending NFAA, USA Archery, ASAs, and World Archery shoots. So there's definitely a lot to do. My favorite shoot has to be the Lancaster Classic!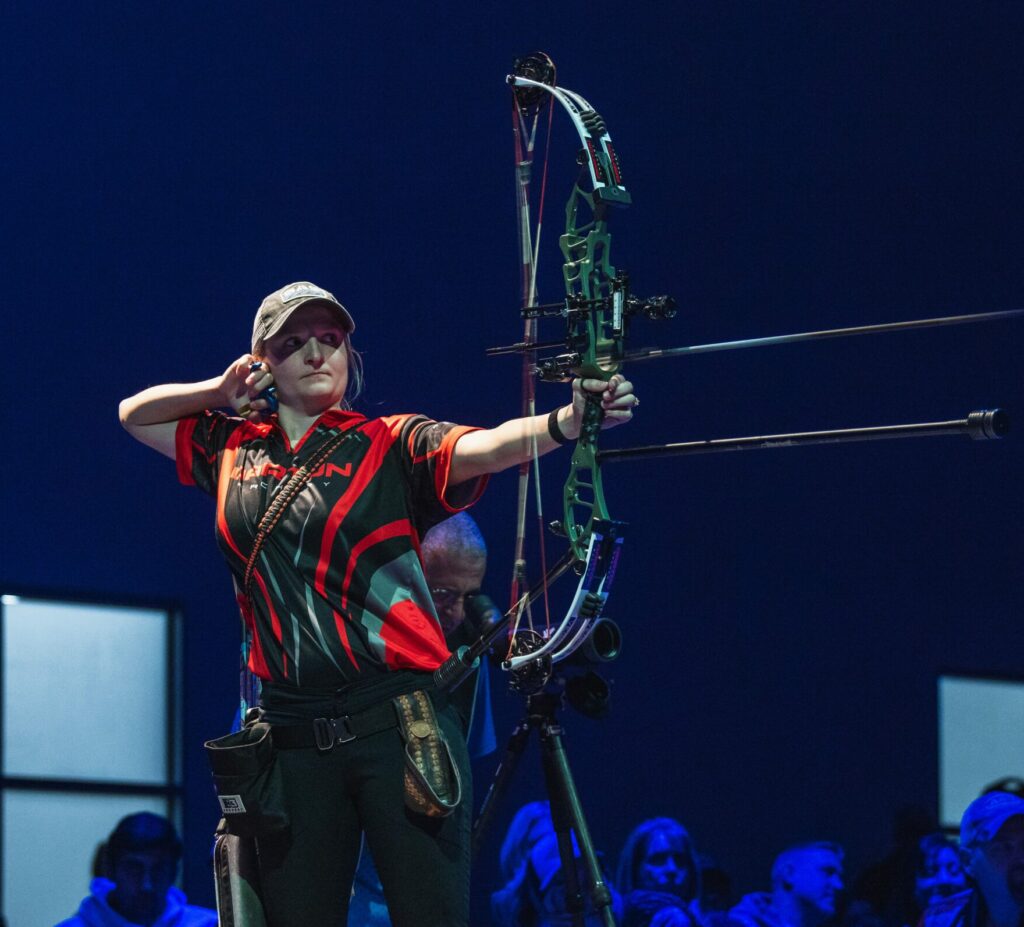 Who do you look up to?
My biggest inspiration has always been Martin Damsbo. He has helped the archery community in Denmark more than anyone I know. Not only has he been successful as a shooter, but he's spent countless hours mentoring the next generation of Danish talent, and is always available to everyone. People like him are very rare and very inspiring; that's why I look up to him.
What is one piece of advice you could give about archery?
Have fun and enjoy it. Whether you are a pro or just starting out, remember why you like it and enjoy the scary moments when you get really nervous, because those are the ones you worked super hard for.
What are some of your favorite hobbies outside of archery?
I really like running, but I am also a big foodie, so anything that involves food. Whether baking or cooking or just eating it, I'm there for it.
What goes through your head in a pressure shoot-off match? For instance, in your gold medal match at the Rushmore Rumble, you shot a 9 while at the time your competitor had only shot 10s. You stayed strong and ended up securing gold!
The match is never over until all the arrows have been shot. It is so important to stay focused until the very last arrow. You can only control what you shoot, so no reason to stress over what your opponent is doing.
What is your favorite part about archery?
It may sound boring, but honestly, my favorite part of archery is trying to perfect my shot. Being really focused in training gives for a better outcome at tournaments.
We would like to thank Tanja for taking the time to be able to do our Pro Spotlight Interview! Welcome to the GAS Bowstrings team and we look forward to what this coming year will bring!